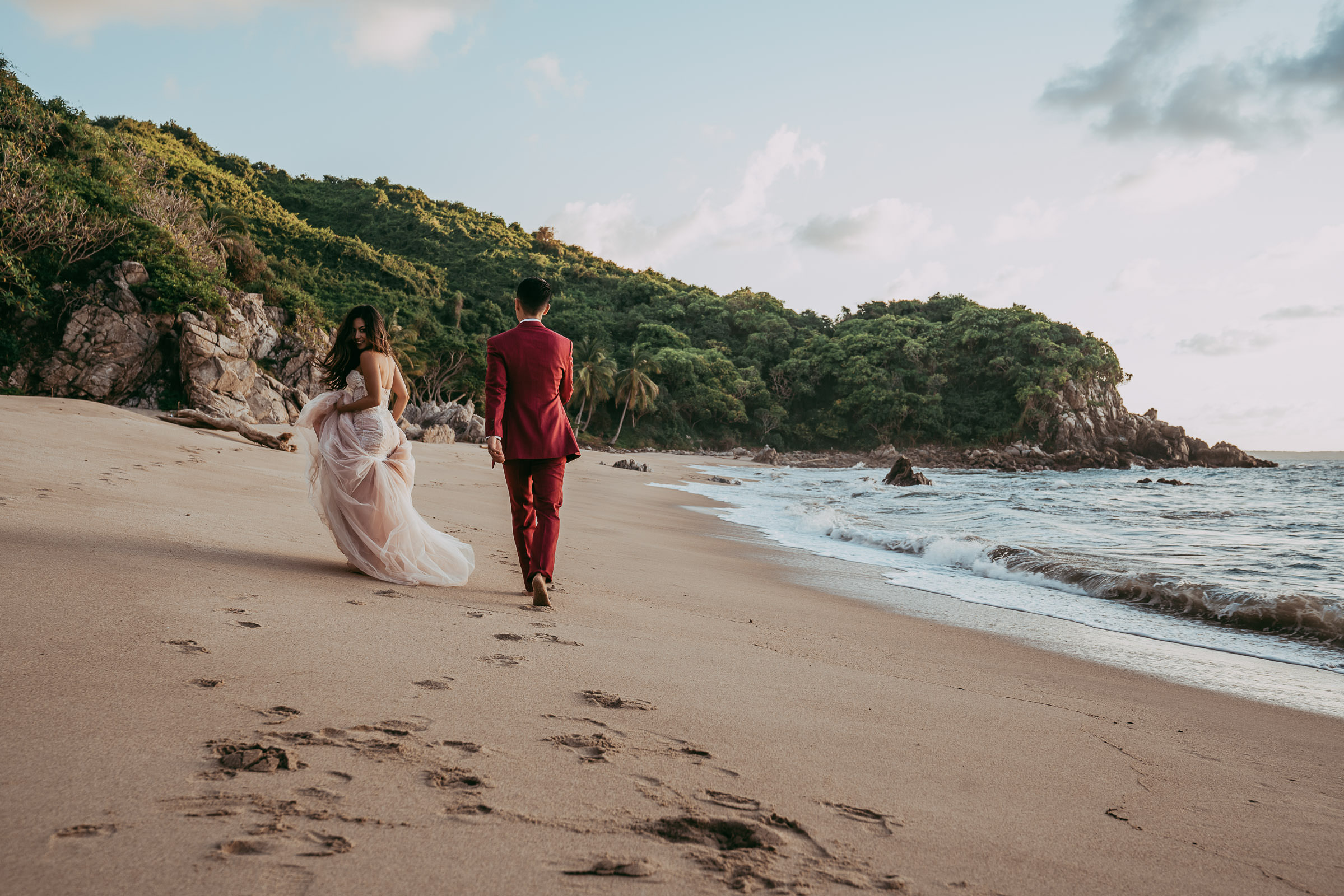 HOW FAR IN ADVANCE SHOULD WE BOOK YOU FOR OUR WEDDING?
We start taking bookings 1 year in advance of the date, so it's best to email us and check for availability especially if you're planning on a shorter timeframe.
WHAT ARE YOUR RATES AND PACKAGES?
We would love to discuss rates with you! Seeing as that no two weddings are alike and that we have different pricing for Puerto Vallarta/Sayulita weddings and weddings in Cabo and other destinations, the best way to view our pricing is by clicking on the CONTACT US button and emailing me some details about your plans! If we're available on your date, wewould be more than happy to email you our rates for your location.
HOW LONG WILL IT TAKE TO SEE MY PHOTOS?
Engagement and family photos will be available for viewing approximately 7 - 10 days after the shoot. Weddings normally take 6 weeks.
HAVE YOU SHOT AT OUR LOCATION BEFORE?
Chances are that we have come across your venue in the past 18 years of photographing weddings. However, we LOVE shooting at new venues and seeing a location with fresh eyes is very valuable as well! Even if we have not been to your location before, we feel confident that we would do an excellent job capturing it. If your wedding is out of town, we will arrive early the day before or day of to scout it to make sure we know where the best spots to shoot are!